ACTIVE TALENT COACHING
Choose your perspective!
You want to grow personally and professionally?
You want more joy of life and resilience?
You are facing a challenge and want to set the course for your future?
You want to live more consciously and recognize your own power?

Are you ready to leave your comfort zone, follow your heart and let more joy into your life?
We are what we think!
Our collaboration empowers you to become more self-aware and to recognize what is important to you as well as to take the lead in your personal as well as professional life.
Now
Thoughts
Talents
Awareness
Feelings
Source of power
Social Intelligence
Resilience

What is MY potential/USP?
How can I change MY perception, MY thoughts?
What or who is good for ME?
What do I feel?
What roles do I take on?
How can I develop my leadership skills?
Where do I get MY energy from?


History
Experiences
Successes
Pattern
Limitations
Beliefs



What am I proud of?
What has characterized ME?
When do I give away MY power?
Why do I often get into the same situations?
Why do I have to be perfect?
What limits ME?
Focus
Goals
Perspectives
Vision
Manifestation
Fulfillment
Allies
What are MY goals?
What fulfills ME?
What is important in MY life?
How can I actively influence MY future?
Way
Commitment
Implementation strategies
Communication/ negotiation tactics
Business development

How do I achieve MY goals?
Who supports me in achieving them?
How do I communicate?
What are MY own brand values?
Which negotiation strategy do I choose?
What options do I have?
Activate your talents!
Social intelligence - our USP of the future?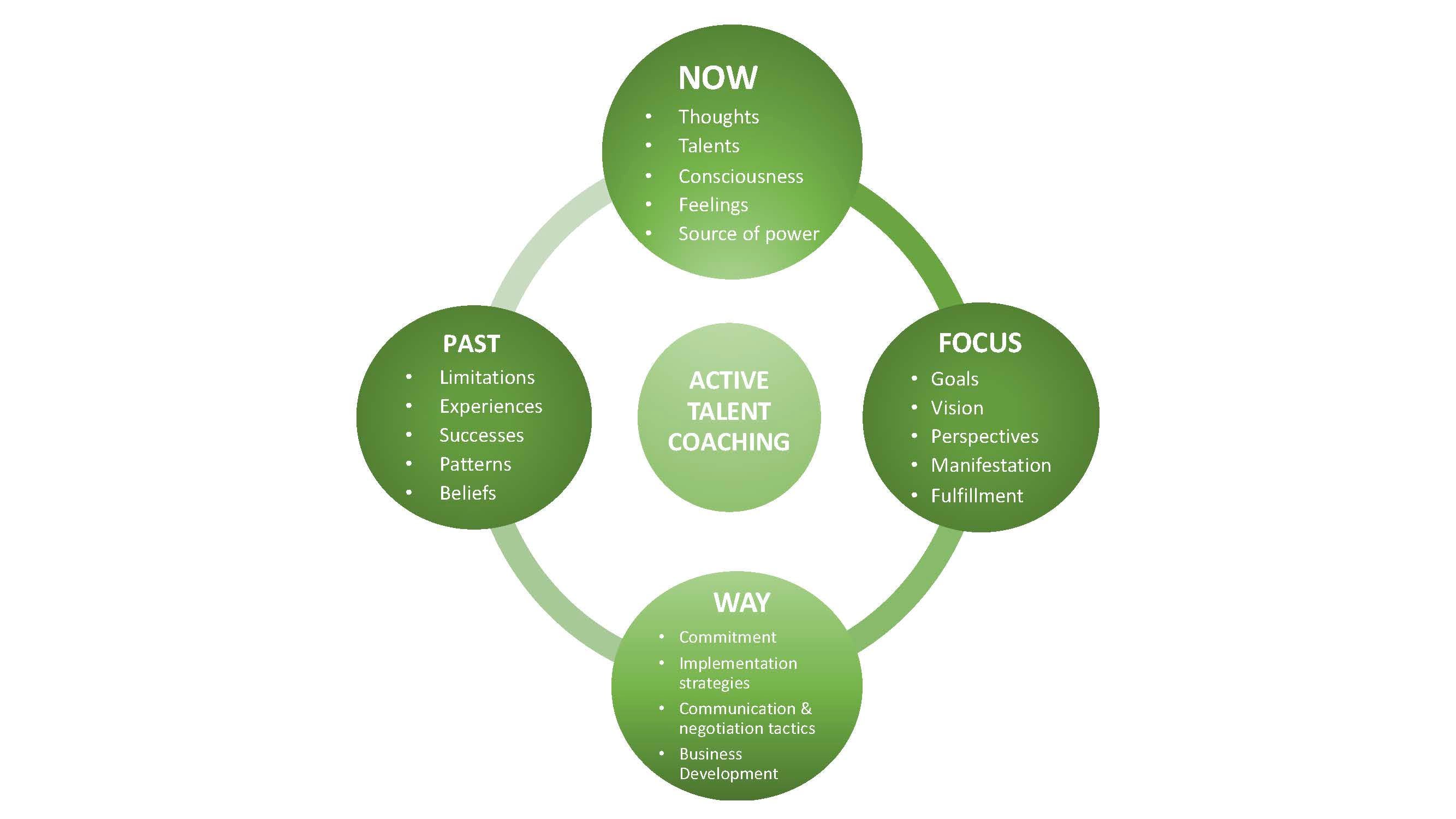 We ourselves set the focus!
The Chinese word crisis is composed of two characters.
The first character means "danger" and the second has the meaning of both "machine, device" and "opportunity".


"A crisis can be a productive state. You just have to take away the flavor of catastrophe from it." Max Frisch